MARC of WA – Members' Vehicles                                           (and other Ford Model A doodlings)
---
---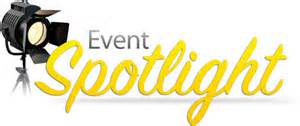 Club    
---
June                                                                                                                                         Date:  Sunday June 26th.
Organisers: Fred and Kathleen Kuenzel
Comments: meet at Perry Lakes at 8:30am for a 9:00am start.  When entering Perry Lakes Drive from Stephenson Ave/ Underwood Ave turn right after about 100 metres and drive east to park adjacent to the children's playground (toilets available). From Oceanic Drive travel almost to the end of Perry Lakes Drive before turning left.  Members who live in the northern suburbs might appreciate the advice that the morning tea stop will be at Rotary Park opposite the corner of Church Street and Scenic Drive Wanneroo at approximately 10:00am. Pause for a morning tea then through to Gingin area and the Gravity Discovery Centre. Room for meeting and lunch available if inclement weather. Entrance fee of $12.00 for each adult. Food and drinks can be bought if members wish.
July                                                                                                                                                     Date Sunday July 24th                                                                                                       Meet: at the front of Carousel in the car park on Albany Hwy at 9AM for a 9.30AM departure.  1/2 a tank of fuel will be sufficient , not a long run and due to the possibility of wet weather we will be undercover for lunch. $5 entry fee to a museum for those that would like to go back in time for a hour or so.  Organiser – Colin Davidson
August – No club run due to AGM
September – Sunday 18th "Waroona Vintage Machinery Rally".                        Organiser Peter Sartori
October, November – Run organisers wanted!! – Contact Events Coordinator – Ian Paisley 
---
---