MARC of WA – Members' Vehicles                                           (and other Ford Model A doodlings)
---
---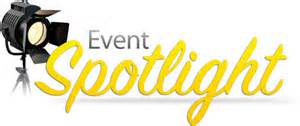 Club    
---
NOVEMBER                                                                                                                       
Custom Coffee and Cars                                                                                                    Date: Saturday 19th. November 2016 Time: 4.00 pm – 8.30 pm                                               Location: Midvale Speed Dome Car Park, Eddie Barron Drive, Midland.
Club event members can attend if they wish without seeking approval for vehicles on Concession 404 license.
November Club Run                                                                                                          Date: Sunday 20th
Time: 9.00 for a 9.30 start.
Meet: Centenary Park in Daly Street, Belmont.  Morning tea at Stirk park in Kalamunda. We will end up in Victoria Park at Reg and Coral Blewett's house where we will have the meeting and our lunch stop.
Organisers: Reg Blewett and Ron Andrews.
DECEMBER                                                                                                                           MARC Christmas Lunch                                                                                                      Veteran Car Club: 264-268 Hale Road Forrestfield
Date: Sunday 4th December
Time: 11.30am arrival, finger food starters will be served from platters.
Lunch: 12.30pm sit down time for a 3 course Classic Buffet Lunch.
Please contact Bob Piercy for name and payment if intending to come                               Cost: $25 per head (same as last year)
Phone: Bob or Lorraine 94053766
Please do not leave it to the last minute as cut off time will be 27th November for catering.                                                                                                                                                
---
2017
January Run                                                                                                                              Date: January 15                                                                                                                             Location: Azelia Ley Homestead Museum in Manning Park has been booked for the run Time:  Gates open from 9:30 am.                                                                                           Organisers: David and Pat Bussard
---